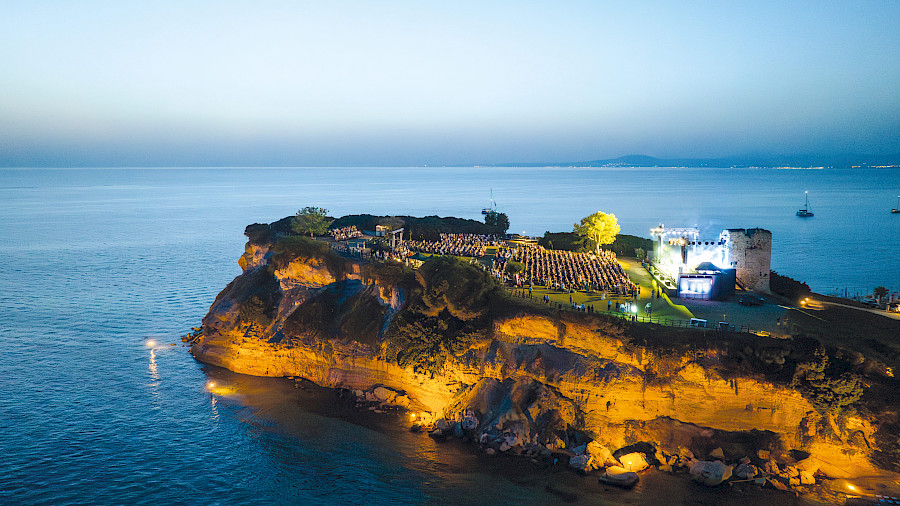 Sani Resort embodies the essence of Greek hospitality with its concept of "philoxenia" - the love for guests. This philosophy is at the core of Sani Resort, evident in the warm and welcoming atmosphere that greets every guest. It goes beyond mere aesthetics like comfortable rooms, stunning beaches, and exquisite cuisine. It permeates the entire experience, transforming strangers into friends and friends into family. A stay at Sani Resort becomes an unforgettable journey, compelling visitors to return time and time again. Philoxenia is Greece's gift, and Sani Resort invites you to embrace it. Sure, you're ready to accept it, aren't you?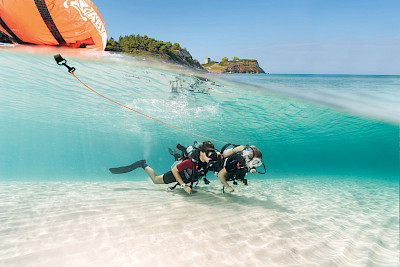 Nature, calm, and spa
Sani Resort caters to different types of guests, and the Sani Club, my choice for the trip, is a haven for nature lovers and those seeking solitude. The resort provides the perfect opportunity to wander through the forest, inhaling the scent of pine needles and listening to the melodious birdsong. The breathtaking views of the Sani lagoon and its beautiful beaches add to the allure. Indulge in the Mediterranean delicacies at Cabana restaurant or pamper yourself with exclusive treatments at the Club Spa. This retreat offers not just physical and psychological rejuvenation, but also a deep connection with nature.Sani Resort is not just a luxury destination; it is also a champion of environmental conservation. As Greece's first certified carbon-neutral resort powered by renewable energy, it leads the way in eco-friendly practices. Sani Wetlands, a part of the resort, focuses on preserving biodiversity and protecting endangered bird species. Guests can participate in eco-tours led by ornithologists and learn about sustainable tourism and ongoing conservation projects. The resort also offers educational environmental games and fairy tales to teach children about local flora and fauna, fostering a sense of respect for nature. Sani Resort provides luxury Volvo cars for seamless transportation between its hotels. With the Private Volvo Chauffeur Tour service, guests can explore the olive groves and enjoy panoramic views of Mount Olympus and the Aegean Sea. For moments of tranquillity amidst the busyness of life, I chose to retreat to the spa, indulging in moments of pure bliss.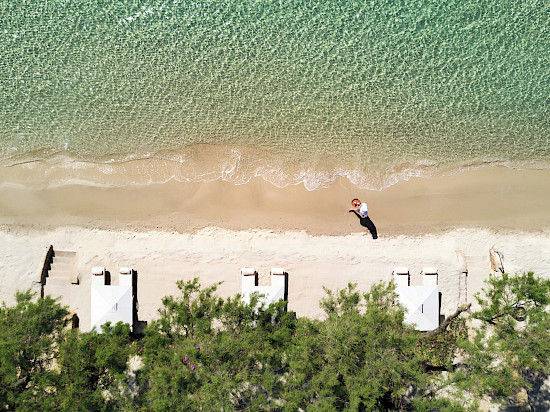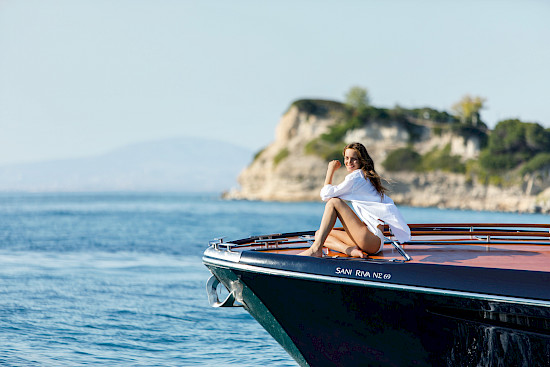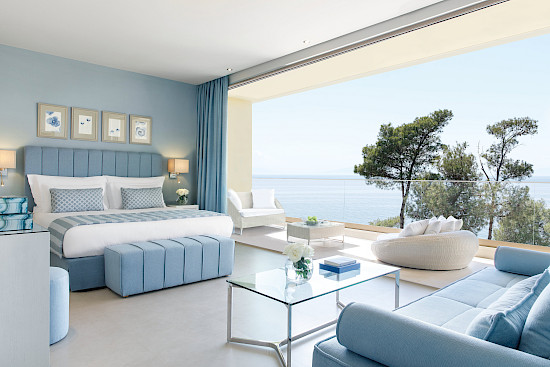 Porto Sani, the location of the Spa Suite, is a perfect choice for families seeking a relaxing getaway. The open-plan suites, complete with multiple bedrooms and full board options, are complemented by a total of eight outdoor pools. Indulge in the culinary delights of El Puerto Restaurant, where you'll savour an authentic interpretation of Spanish cuisine, including a variety of vegetable and seafood paellas. It's worth noting that the resort sources its ingredients from nearby farms, supporting the local community and contributing to charitable organisations as part of its sustainability program.
When it comes to relaxation, the spa at Porto Sani doesn't disappoint. Unwind after your journey with a visit to the thermal baths and sauna. The use of Anne Semonin essential oils will help detoxify your body, relax your muscles, and bring warmth to every cell. The spa boasts a range of services across its five centres, each offering treatments designed to promote relaxation, relieve stress, and rejuvenate your body. From soothing back and foot massages to luxurious gold stone wraps, skin exfoliation, and after-sun recovery, there's something for everyone. Don't miss the highly sought-after facial rejuvenation and refreshment treatments. Additionally, each spa features an Anne Semonin boutique where you can explore an array of exclusive beauty, skin, and face care products. After experiencing the sauna and feeling refreshed and energised, my next destination is the Sani Dunes Hotel. This stunning hotel boasts a massive heated swimming pool spanning an impressive 3,500 square meters, a Greek record in itself. All suites face the pool, allowing direct access from your room. Indulge your taste buds at the Fresco restaurant, where Michelin-starred chef Ettore Botrini curates an exclusive menu. From impeccably prepared spaghetti alla carbonara to an extensive selection of exceptional wines, the dining experience is sure to impress. My visit to the Sani Dunes Hotel was truly justified, and I highly recommend it to fellow travellers seeking a luxurious retreat.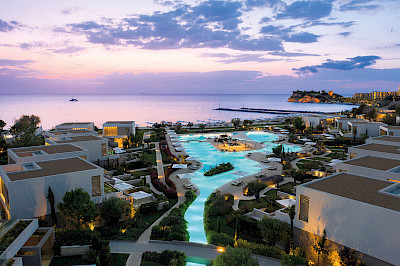 Pleasure, lux, and drive
Sani Dunes, a haven for those seeking a vibrant and luxurious getaway, offers an unforgettable experience cantered around lavishness and exclusivity. Nestled close to the harbour, adorned with designer boutiques and glamorous yacht rentals, this resort truly embodies its distinctive concept. The pulsating heart of Sani Marina beckons visitors with its bustling atmosphere, hosting captivating events while waterfront terraces adorned with restaurants create an idyllic utopia. With an impressive array of 11 restaurants specialising in Asian and Mediterranean cuisine, Sani Marina stands as a magnificent culinary destination. Furthermore, boasting 215 berths, the marina establishes itself as the sixth hotel within the resort, an oasis of independence. Across the harbour lies Sani Asterias, an opulent seaside retreat that combines the tranquillity of the Sani Club with the luxurious ambiance of Sani Dunes. Here, the Over Water Restaurant awaits, playing host to the esteemed Sani Gourmet Gastronomy Festival held annually from July to August. This extraordinary event pays homage to the finest international cuisine, dating back to 2006. Seated on the terrace, I perused the menu crafted by one of the festival's six renowned multi-star chefs, Stephanie Le Quelec, an expert in high Occitan cuisine. Her dishes exuded elegance and enchantment, perfectly complementing the realm of haute cuisine. For instance, the langoustine with black caviar effortlessly pleased the palate, followed by the velvety poached clam meat that melted like ice cream, leaving an indelible impression. This was merely the beginning of my gastronomic journey through Sani Gourmet. The incomparable sunflower meat with vanilla beans and the Wellington fillets, ordinary in appearance yet magical in flavour, awaited me. Accompanied by skilled sommeliers who presented a selection of exquisite Greek and international wines, each dish was elevated to a new level of perfection. With the guidance of sommelier Christo, I savoured the essence of honey and citrus while indulging in a glass of Chardonnay from the local estate of Gerovassiliou. This golden wine harmoniously accompanied the delicate sunflower dish, creating a symphony of flavours.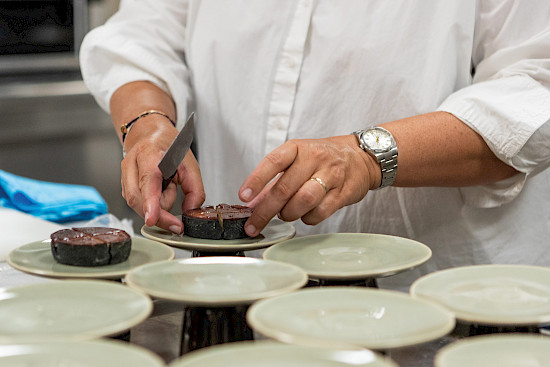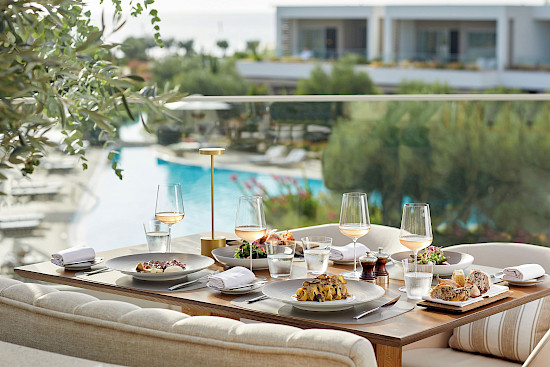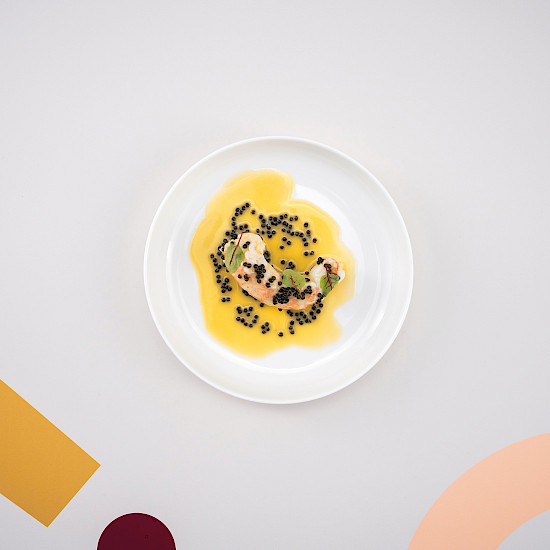 After experiencing the culinary delights of the gastronomic festival, I eagerly made my way to the music festival, held within the expansive grounds of Sani Beach, the final hotel in the Sani Resort. This recommendation is specifically tailored for those seeking an active and socially vibrant vacation. Sani Beach is home to a plethora of sports facilities, including the renowned Nadal Tennis Centre and the Chelsea Football Academy, where world-class coaches provide personalised training to sports stars. Additionally, guests can enjoy the Bear Grylls Survival Academy, rent mountain bikes, explore the Scuba diving centre, or partake in sailing and water-skiing activities. Notably, Sani Beach is situated on the opposite coast from the more secluded Sani Club, adding to its allure.
Located right on the beach, the hotel boasts three blue flag zones, a testament to its pristine shoreline. Sani Resort takes pride in its impeccable beaches, offering a tranquil and transparent sea with a gradual entry, ensuring the safety of children with vigilant lifeguards on duty. During your stay, I highly recommend indulging in the culinary delights of Ammos seafood restaurant. With its breathtaking terrace overlooking the sea, you can savour Greek Saganaki appetisers paired with exquisite Italian wines.
| | |
| --- | --- |
| | |
Within the hotel's premises, on the Sani hill, stands a magnificent Byzantine tower, serving as the resort's main historical attraction. Against the picturesque backdrop of this tower, the Sani Festival takes place once a year, from July to August, offering a truly immersive experience. This private festival is regarded as one of Greece's most significant cultural events, featuring an impressive line-up of world- renowned performers.
Last year, the festival celebrated its 30th anniversary with an unforgettable performance by the esteemed tenor, Andrea Bocelli, and was honoured with the prestigious title of "The World's Best Cultural Destination" at the 2022 World Travel Awards. Throughout its history, the festival has hosted 400 concerts, showcasing 1800 stars ranging from music legends to emerging talents and traditional Greek musicians. This year's program delighted guests with the enchanting soprano, Sarah Brightman, a UNESCO Ambassador for Peace, whose unique voice captivated the audience.